By: Heather May | Special to The Tribune
November 13, 2015
The cliché of customer service is that clients are kings and queens. But what if employees were treated like royalty, too?

The boss would say "yes" nearly all of the time. He wouldn't micromanage. You would get extra days off (with pay), share in the profits, earn 401(k) contributions and bonuses, know how the company is performing, and have the authority that matches your responsibilities.
---
Salt Lake Tribune Top Workplaces 2015
Meet the 60 companies in Utah that received the highest ratings from their employees in 2015.
Featured Company

Employee Appreciation Services and Rewards
(founded in 1927)
Featured Company

Healthcare
(founded in 1950)
Featured Company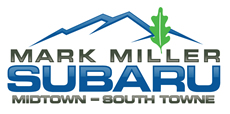 Auto Dealership
(founded in 1953)